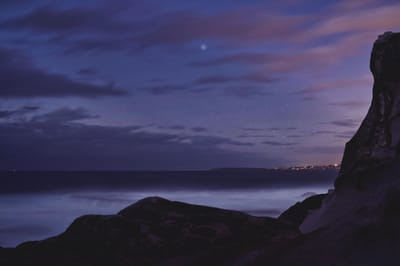 Upon your agreement and continuing compliance with these Terms of Service, the Privacy Policy and the Supplemental Policies. Grants you a non-exclusive, non-transferable, non-unserviceable, revocable and limited license to install, access and use the Services for your own non-commercial entertainment purposes. You hereby agree not to use the Services for any other purpose.
Reserves the right to modify this Privacy Policy at reasonable times. We encourage you to periodically review this page for the latest information on our privacy practices. Any changes will be posted on this page with an updated revision date. If we make material or significant changes to this Privacy Policy, we will notify you by email (sent to the email address specified in an account you have registered with us) or by means of a notice within Services prior to the change becoming effective. Please note that your continued use of our Services will signify your acceptance of the changes to this Privacy Policy.
1.Information collection
When you use our Services, you may give us your contact information directly on our website, generally your name and email address. For purposes of this Privacy Policy, "personal information" means personally identifiable information that specifically identifies you as an individual. We do not consider personal information to include information that has been de-identified, aggregated, or otherwise made anonymous so that it can no longer be used to identify a specific person, whether in combination with other information or otherwise.
2.Safeguards
Personal information collected by is stored in secure operating environments that are not available to the public and that are only accessible by authorized employees. We also have security measures in place to protect the loss, misuse, and alteration of the information under our control (i.e., maintain data quality). Before we allow web users to access their personal information, for example, we verify their identity by requesting that they submit information such as their username and password. We also take reasonable steps to ensure that third parties to whom we transfer personal information provide sufficient protection of such data.
3.Security
We are concerned about safeguarding the confidentiality of your information. We provide physical, electronic, and procedural safeguards to protect information we process and maintain. For example, we limit access to this information to authorized employees and contractors who need to know that information in order to operate, develop or improve our Application. Please be aware that, although we endeavor provide reasonable security for information we process and maintain, no security system can prevent all potential security breaches.
4.Children
You must be over a certain age to play our games and use our Services. We do not knowingly collect or solicit personal information from or direct or target interest-based advertising to anyone under the ages set out below, or knowingly allow such persons to use our Services.
5.Changes
This Privacy Policy may be updated from time to time for any reason. We will notify you of any changes to our Privacy Policy by posting the new Privacy Policy here. You are advised to consult this Privacy Policy regularly for any changes, as continued use is deemed approval of all changes.
6. When you contact us
When you contact us via email, we may store your message and your email address for some time as a reference to help us help you in case of a follow-up.
If you have any questions about this Privacy Policy, please contact us at.